Feature Article: Review of PPP–RTK: achievements, challenges, and opportunities

The PPP-RTK method, which combines the concepts of Precise of Point Positioning (PPP) and Real-Time Kinematic (RTK), is proposed to provide a centimeter-accuracy positioning service for an unlimited number of users. Recently, the PPP-RTK technique is becoming a promising tool for emerging applications such as autonomous vehicles and unmanned logistics as it has several advantages including high precision, full flexibility, and good privacy. This paper gives a detailed review of PPP-RTK focusing on its implementation methods, recent achievements as well as challenges and opportunities. The recent efforts and progress such as improving the performance of PPP-RTK by combining multi-GNSS and multi-frequency observations, single-frequency PPP-RTK for low-cost devices, and PPP-RTK for vehicle navigation are addressed. The main issues that impact PPP-RTK performance are highlighted and the new opportunities brought by the rapid development of low-cost markets, multiple sensors, and new-generation LEO navigation constellation are discussed.
Aims and scope
Satellite Navigation aims to report innovative ideas, new results or progress on the theoretical techniques and applications of satellite navigation. The journal welcomes original articles, reviews and commentaries. The topics include but are not limited to:
Navigation System and Signals
Satellite navigation constellation
Autonomous satellite navigation theory and system
Precise orbit determination and time synchronization
Signal processing
Receiver and signal processing
Anti-jamming and anti-spoofing
Integrated PNT
Multi-sensor integrated navigation
GNSS Augmentation technology
Micro PNT technology
Resilient PNT theory
Time and Coordinate Reference System
Establishment and maintenance of time-space reference system
Time synchronization methods
High precision clock technology
Industrial and Scientific Applications
Intelligent applications
Geodesy applications
Geoscience applications
Articles on advances of other related areas, such as various augmentations, intelligent vehicle systems, indoor positioning, sensor networks and location services are welcome as well.
Published Thematic Series
Check our newest content on the following topics:
Editors' Note
Following the rapid economic growth in China over the last 30 years, there is now a strong desire to promote the development and propagation of science and technology for the long-term future. Recognizing the importance of academic journals in disseminating research results and inspiring new research ideas as well as strengthening communication, AIRCAS will sponsor Satellite Navigation as an international platform, providing researchers and engineers in navigation, positioning and timing with a unique opportunity to closely interact and communicate. This journal will not only provide a venue for in-depth scientific exchanges, but also seek to promote research collaborations and exploit international funding sources, especially those involving China. See full text.
Editor-in-Chief: Yuanxi Yang

Yuanxi Yang serves as Academician of the Chinese Academy of Sciences for his lifelong contributions to navigation, geodetic science and engineering. Currently, he is Professor of Geodesy and Navigation at Xi'an Research Institute of Surveying and Mapping and serves at China National Administration of GNSS and Application (CNAGA). He is also Head of State Key Laboratory Of Geo-information Engineering, adjunct professor and PhD Tutor in Beihang University.
He acted as deputy chief designer of China's BeiDou Navigation Satellite System (BDS), and has been a leading member of BDS advisory board since its inception in 2010. He originally developed the Robust Parameter Estimation for Geodetic Correlated Observations and adaptive navigation and kinematic positioning. He is credited with improving the design of the interlink between BeiDou satellites, the establishment of the Chinese Geodetic Coordinate System, the creation of the Chinese National GPS Control Network, and is a prominent proponent of interoperability between BeiDou and other GNSSs.
" The continuous development of global and regional satellite navigation systems provides an important basis for the integrated applications of multi-satellite navigation. The Journal aims to disseminate the latest achievements of satellite navigation, discuss different academic views and promote the progress of technology and applications. I hope Satellite Navigation will build an academic exchange platform for all researchers." Said Prof. Yuanxi Yang.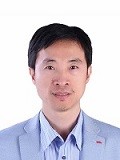 Shuanggen Jin is Professor at Shanghai Astronomical Observatory, CAS and Dean of School of Remote Sensing and Geomatics Engineering of Nanjing University of Information Science and Technology, China. His main research areas include Satellite Navigation, Space Geodesy, Remote Sensing, Climate Change and Space/Planetary Exploration. He has published over 400 papers in JGR, IEEE, EPSL, GJI, JG etc. with more than 4500 citations and H-index of over 40, 8 books/monographs and 10 patents/software copyrights.
Prof. Jin joined Hundred-Talent Program of Chinese Academy of Sciences in 2010 and was also the Fellow of the IAG (2011), IUGG (2019), President of the CPGPS (2016-2017), IAPS (2015-2019), Member of Russian Academy of Natural Sciences (2017) and Member of European Academy of Sciences (2018).
Abstracted and Indexed in
EI Compendex
SCOPUS
Emerging Sources Citation Index
TD Net Discovery Service
ProQuest-ExLibris Summon
ProQuest-ExLibris Primo
Portico
OCLC WorldCat Discovery Service
Naver
Google Scholar
EBSCO Discovery Service
Dimensions
DOAJ
CNPIEC
CNKI
CLOCKSS
Annual Journal Metrics
Speed
35 days to first decision for all manuscripts (Median)
45 days to first decision for reviewed manuscripts only (Median)

Usage
124,786 downloads (2022)
ISSN: 2662-1363 (electronic)
ISSN: 2662-9291 (print)